Hello pretty Kona sunless tanners!
Here are some great DIY tips for sunless tanning at home:
That's right, just tanning your face can look obvious if you aren't tan anywhere else.
Make sure you tan from your collar bone and down on to your chest. Try to apply the sunless tanning lotion or spray wearing your bikini, bra, or topless. By doing so, you can see the entire area and you don't have to worry about getting anything on your clothes.
Don't scrub your face too hard. A gentle exfoliation is perfect before applying the tanning product.
Step Two.
Use a make-up sponge and apply the self tanner as you would foundation, making sure you get your ears, and up into your hairline.
Step Three.
Wash and hydrate daily, but try to avoid acne fighters, as they will fade your tan. Keep the Kona Tanning Bronzing Powder in your makeup case for touch-ups and contouring for the face and body.
Arms are our extensions to the world, so make sure to watch the application.
A discolored palm is always a bit scary, so don't forget to wash your hands afterwards!
After an exfoliation, make sure to put a little no-oil lotion on to your elbows and hands to prevent build-up.
Blend very lightly at the wrist, and only apply to the backs of the hands.
No need to apply a prep lotion here. Tummies are rarely dry. Just exfoliate and apply.
Then tighten your tummy and trace around your abs with a little extra tanner, using a makeup sponge or brush.
She Got Legs, She Knows How to Use Them - and apply self-tanner!
Step One. Shave and Exfoliate. Try shaving with conditioner. Conditioner leaves less residue than shaving cream.
Step Two. Apply oil free prep lotion on your knee caps, ankle bones and toes to prevent build up. (Knee caps really love sunless tanner)
Rub in the lotion using circular motions (NOT up and down!) for one minute to prevent streaks.
Lastly and most importantly, wash your hands when you are finished to make sure to get all tanner off of your palms.
Wear loose clothing and avoid getting wet for a few hours.
Emergency tanning solution remover: WINDEX!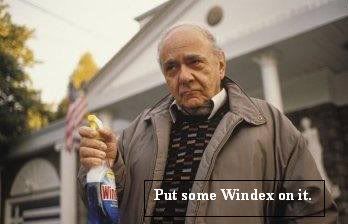 Looking for the best spray tanning in Orange County for Spring Break? Click HERE